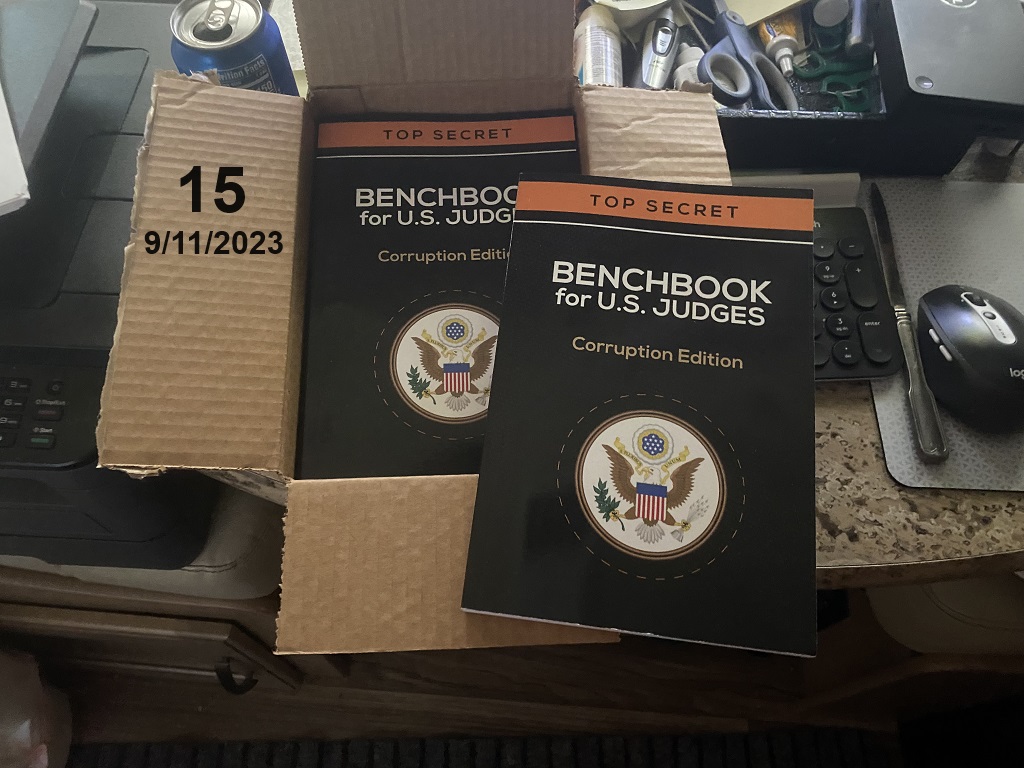 Here is the first shipment of BENCHBOOK for U.S. JUDGES: Corruption Edition.  Received on an interesting date – 9/11.
The Book is Everything They Don't Teach in Law School, and it's only $9.99.
PLEASE, please, Please buy some copies. Keep one for yourself, and donate a copy to the nearest law school or university. Perfect holiday gift for any judge, attorney, law school student, law enforcement person, victim of INjustice, or incarcerated person on your list.
I believe this book offers the greatest potential to impact the pandemic of judicial corruption. We need to get it distributed far and wide. This book will educate our fellow citizens about the reality of Lawless America and the dishonest people who run it.
15 DAYS UNTIL THE NINE MEMBERS OF THE UNITED STATES SUPREME COURT CONSIDER Bill Windsor's PETITION WHICH IN ESSENCE CHARGES JUDGE THOMAS W. THRASH AND JUDGES OF THE U.S. COURT OF APPEALS FOR THE ELEVENTH CIRCUIT WITH CORRUPTION.